Right after a battery replacement my trusty Fenix LD20 didn't function anymore. Even after checking the head and tailcap, the LD20 refused to light. A very bad feeling was coming over me…
Maybe the batteries were dead, although the charger told my other ways. Same result with other batteries and since there isn't much that looks that might go wrong, my only help would be the internet.
Immediately after entering my keywords I stumbled on a site called Light-Reviews.com. There it was mentioned to tighten the retaining ring that sits inside the tail cap.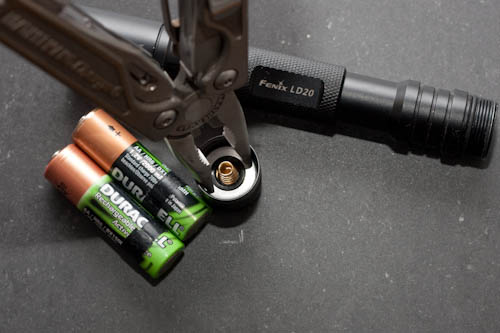 A twist of the wrist later, using my Leatherman Charge TTi, my Fenix LD20 was working again. Please note to tighten the retaining ring counterclockwise.