Tijdens het snoeien van mijn ligusterhaag deze kanjer tegengekomen: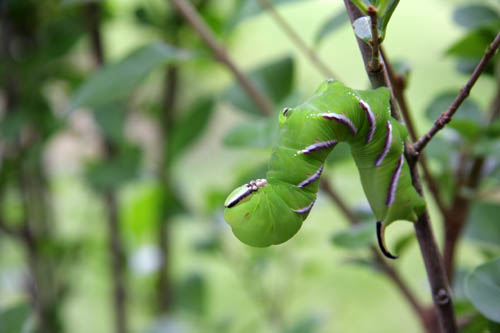 Deze Ligusterpijlstaartrups zal volgende zomer een Ligusterpijlstaart nachtvlinder zijn. Of misschien pas de zomer daarop.
Op deze site kan je zelfs het verpoppingsproces volgen. En dat deed bij mij een belletje rinkelen. In mei heb ik zo een engerd gevonden tijdens het kruidje-trek. Ik had er toen nog aan gedacht om er iets over te bloggen, maar omdat ik niet kon vinden wat het juist was, heb ik dat toen maar niet gedaan. Nu weet ik het dus wel (althans dat denk ik), dus zie hier: een pop van een Ligusterpijlstaart. Of toch op zijn minst een pop van een nachtvlinder!